Category:
Pluots , Plums & Apricots
Pluot Growing Guide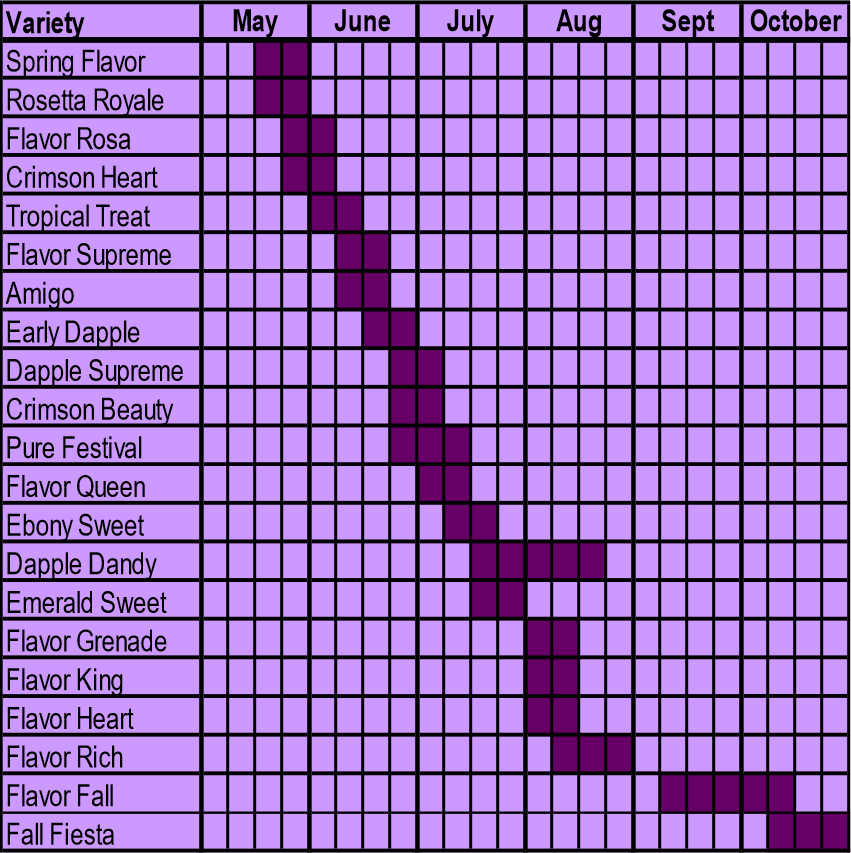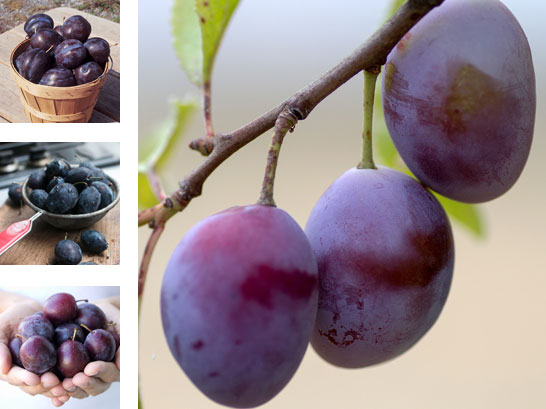 PLUMS
Black plums with a red flesh, such as the Black Splendor, have been an exceptional product for many retailers. The blue/black skin and beet red flesh of these plums are their key attribute. However, the taste will bring the customers back for more. The moderately tart skin gives way to the delightfully sweet taste of the red interior.
Purewal Farms planted these plums in 2005. Their mature trees produce a consistent high quality fruit that will not stay long in your stores. We also have proprietary varieties that will have be available to your consumers from May through September.
ALL PLUMS
| Pack | Palletization |
| --- | --- |
| 2L TP | 100 |
| 28# VF | 80 |
| 14/2# Bags | 80 |
| 7/4# Bags | 64 |
| 9/4# Bags | 48 |
| 32# Euro | 50 |
California Plum Growing Guid

Size Equivalents & Container Sizes
| Sizes | 25 | 30 | 35 | 40 | 45 | 50 | 55 | 60 | 65 | 70 | 80 | 90 |
| --- | --- | --- | --- | --- | --- | --- | --- | --- | --- | --- | --- | --- |
| Number Per Pound | 2-3 | 3 | 3-4 | 4 | 4-5 | 5 | 5-6 | 6 | 6-7 | 7 | 8 | 9 |
| Maximum Per Box | 70 | 84 | 98 | 112 | 126 | 140 | 154 | 168 | 182 | 196 | 224 | 252 |
| Average Diameter | 2-3/4″ | 2-11/16″ | 2-5/8″ | 2-1/2″ | 2-3/8″ | 2-5/16″ | 2-1/4″ | 2-3/16″ | 2-1/16″ | 2″ | 1-15/16″ | 1-14/16″ |
APRICOTS GROWING GUIDE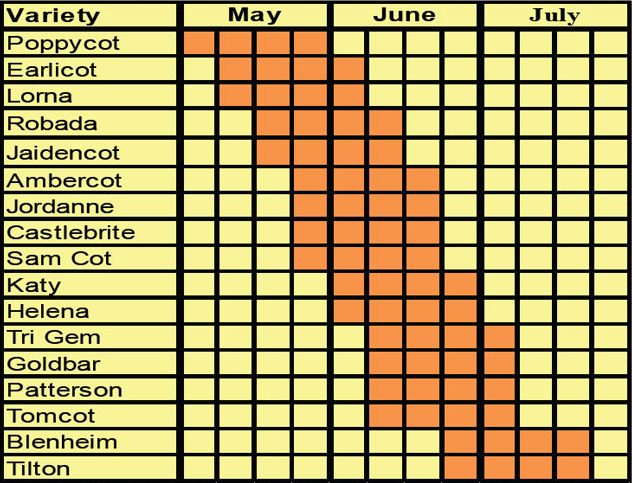 Size Equivalents & Container Sizes
| Volume Fill / 24lb. Carton | 3 | 4 | 4 | 6 | 7 | 8 | 10 | 12 |
| --- | --- | --- | --- | --- | --- | --- | --- | --- |
| 2-Layer Tray Pack | 60/64 | 70/72 | 80/84 | 88 | 96 | 108 | 112 | 120 |
| Minimum Diameter** | 2-1/2″ | 2-3/8″ | 2-1/4″ | 2-1/8″ | 2″ | 1-7/8″ | 1-3/4″ | 1-5/8″ |