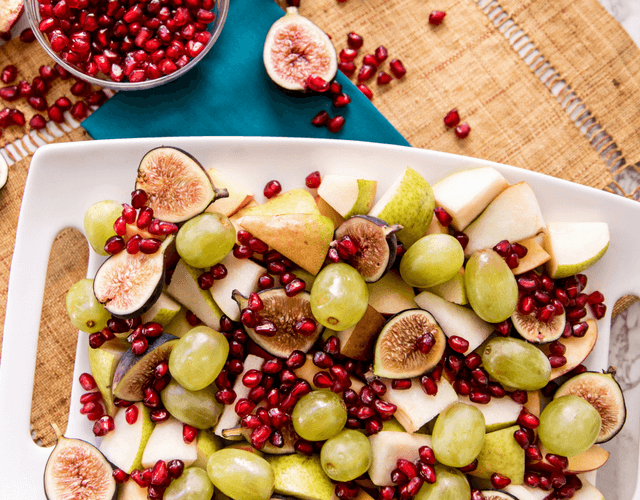 ---
POMEGRANATE ARILS
---
Let's take your children's fruit snacks to a whole new level. Instead of fruit cups, which are so often loaded with extra added sugar and syrups, I Love Pomegranates™ Pomegranate Arils provides an equally easy solution to fruit cups. The beauty is that these fruit seeds come with no additives and contain no GMOs. Pomegranate arils will provide a natural energy boost, without the sluggish "crash" that usually follows sugar-filled fruit snack cups.
Fun Fact: Pomegranates and their derivatives have been found to be just as effective as a prescription.
Please take a peak at the nutritional facts below:
Serving size: 1/2 cup seeds;
Calories: 79; Fat: 1g;
Cholesterol: 0mg; Sodium: 3mg; Carbs: 16g; Fiber:3g; Sugars: 12g; Protein: 1.2g; Potassium: 5%DV; Vitamin A: 0%DV; Vitamin C: 14%DV; Calcium: 0%DV; Iron: 1%DV
Beauty Tip For Mom: Using a cotton ball, massage your face with pomegranate juice from the crushed arils, leave it for 15 minutes, and then wash face for an instant glow.This recipe is a perfect treat to enjoy anytime, or also makes a beautiful dish to serve to your family and guests. See recipe below:
TIP: Pop the honey in the microwave for just a few seconds so it is easier to whisk into the orange juice.
INGREDIENTS:
1 – 2 Apples
2 Pears
1 cups Grapes
6 Figs
1 cup I Love Pomegranate™ Pomegranate Arils
1/4 cup orange juice
2 tbsp honey
DIRECTIONS:
Cut figs in half. Slice apples and pears into bite-size pieces. Add whole grapes.
In a small bowl whisk together orange juice and honey to create dressing.
Sprinkle the fruit salad generously with Pomegranate Arils.
Drizzle fruit platter with Orange Honey dressing.